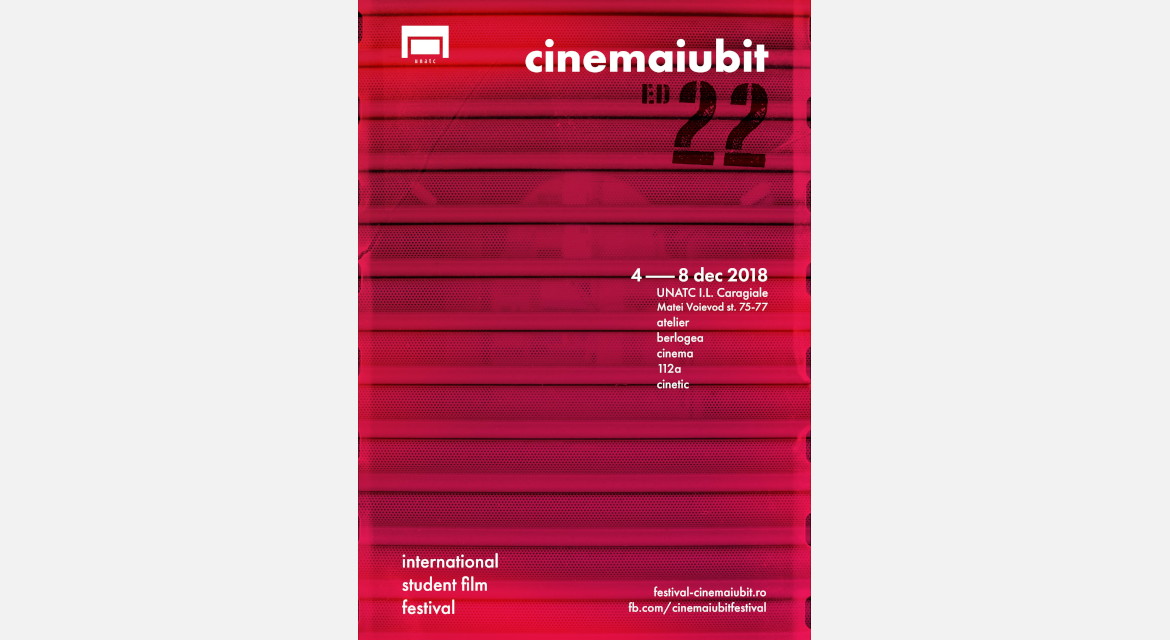 Our productions participated in the competition at the Cinemaiubit International Student Film Festival in Ruminia:
Pasdar, dir. Grzegorz Piekarski, Zeinab Pasdar; DoP Marcin Lesisz
Dust, dir. Jakub Radej, DoP Józegina Gocnam, prod. Krystyna Dobrzańska
Marysia's Wolrd dir./DoP Katarzyna Ewa Żak, prod. Magda Stefaniak
Fortunately, dir./DoP Piotr Januszkiewicz, prod. Paulina Kowol, Mateusz Kordyl
I know dir. Piotr Nalazek, DoP Beata Rakoczy prod. Angelika Biegarczyk
Rat, dir. Anna Urbańczyk, DoP Robert Lis, prod. Joanna Śniegucka
For the best female role Sonia Mietielia was awarded for her role in the short film Rat.