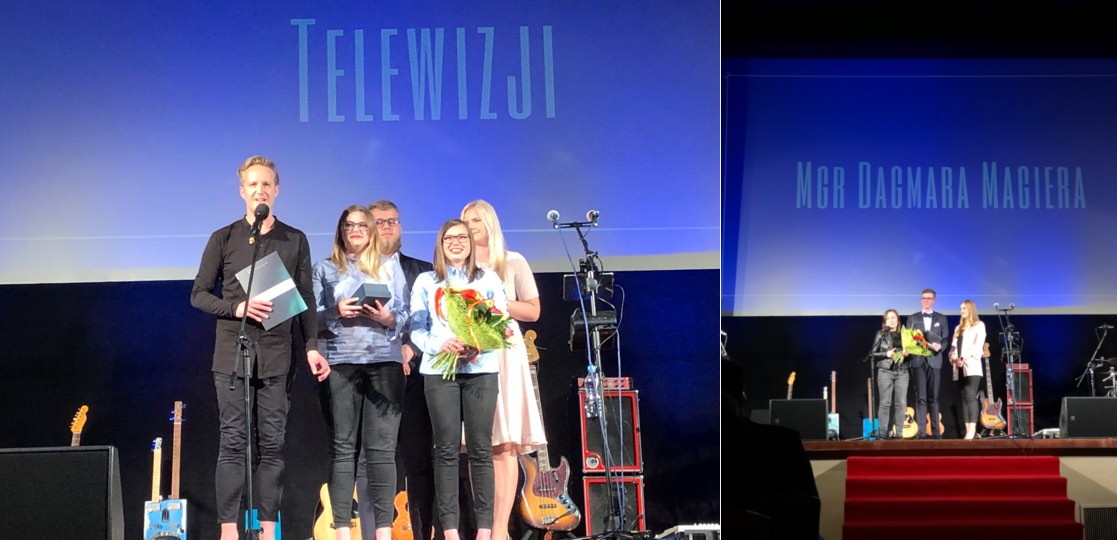 This year, for the first time, the winnerss of the Student Laurels of the University of silesia were our employees. This would not have been possible without the enormous involvement of students in online voting and our student council under the leadership of Denis Holeś.
We won in the following categories:
Friendly Dean's Office: Dean's Office of the Radio and Television Faculty
Student's Friend: Mgr Dagmara Magiera
The evening featured the performance of the Mikromusic band.
This award is a manifestation of the students' gratitude that they award to people and organizations particularly close to the students.
More information:
http://www.studenci.us.edu.pl/?page_id=477
https://www.facebook.com/Laur-Studencki-131091296949315/