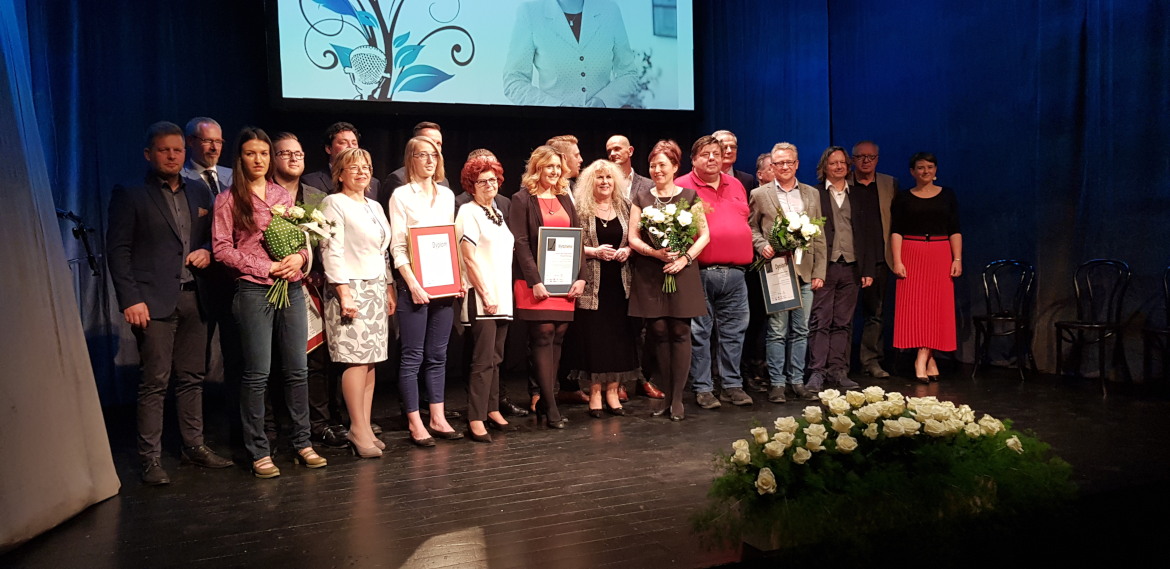 Krystyna Bochenek Polish Journalist Competition ended with awards for us. The evaluation of the journalist works that passed the stage of formal evaluation was made by the Competition Jury chaired by prof. Krystyna Doktorowicz, Dean of the Faculty of Radio and Television of the University of Silesia in Katowice.
The announcement of the winners and the award ceremony took place on Monday, April 23 at Teatr Śląski in Katowice.
The first prize went to the film "Dead season", dir. Dagmara Drzazga.
Our graduate Karolina Kłapkowska got Special Mention for the film "Osiedle1927.pl"
The goal of the K. Bochenek Polish Journalist Competition is the promotion of the region, as well as the commemoration of Krystyna Bochenek, a Silesian journalist known for many social actions and initiatives. The competition is open and the relationship between the work and issues related to the issue of the Śląskie Voivodeship can be both literal and universal, multi-faceted and does not have to be a leading topic.
More information about this year's edition of the competition can be found at:
http://www.konkurskbochenek.us.edu.pl/
https://www.facebook.com/konkurskbochenek/