Stranger
Director and screenwriter: Piotr Domalewski
Director of photography: Igor Połaniewicz
Editor: Kacper Plawgo
Production manager: Monika Bałuch
Artistic supervisor: Filip Bajon
Cast: Marek Sawicki, Andrzej Kłak, Filip Perkowski, Krzysztof Kluzik, Sława Kwaśniewska
Year of production: 2013
Running time: 25'
An unnamed village in the Podlasie region. The inhabitants lease out land which does not technically belong to them, but so far the operation has proceeded without problems. They keep to themselves, in seclusion, without interaction with the outside world.
Then, suddenly, a nameless Stranger arrives. Given the situation of the village, none of the inhabitants know how to act, worried that the Strangers intentions might not be as harmless as promised.
Krzysztof, the self-appointed Mayor and protector of the village, takes it upon himself to show the Stranger around, carefully avoiding the locals resistance. Together with a local driver, and his neighbour, a man who left the city for the country side, they silently circle the village, full of anxiety, not knowing the Strangers reason for being here...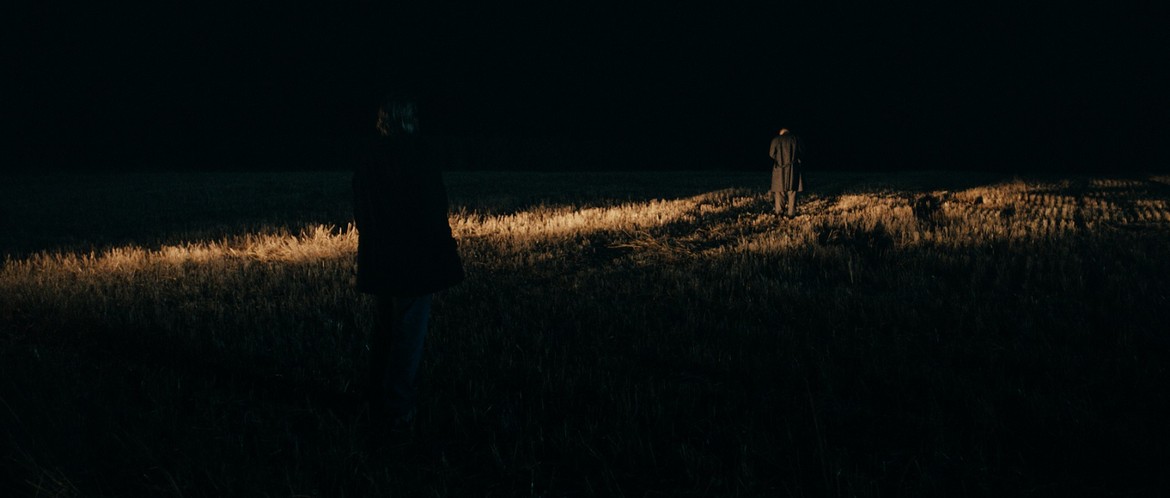 Festival screenings of the film:
24th Mediawave International Film and Music Gathering, Hungary (2014) - in competition
11th Naoussa International Film Festival, Greece (2014) - in competition
9th International Short Film Festival Vilnius Film Shorts, Lithuania (2014) - in competition
20th International Short Film Festival in Drama, Greece (2014) - screening
38th Gdynia Film Festival, Poland (2013) - in competition
32nd The Youth and Film - The Festival of Film Debuts in Koszalin, Poland (2013) - in competition
42nd Lubuskie Film Summer, Poland (2013) - in competition
8th International Short Film Festival Żubroffka, Poland (2013) - in competition
4th Festival of Young Cinema "Piękni Dwudziestoletni", Poland (2014) - Best Script and Best Actor awards in the Student Competition
11th Węgiel International Student Film Festival, Poland (2014) - Best Director, Special Mention for Cinematography and Prize of the Organizers
60th Nationwide Independent Film Competition OKFA, Poland (2014) - Grand Prix in the Student Films Competition
7th Polish Film Meetings "Kameralne Lato", Poland (2014) - Honorary Mention
13th International Independent Film Forum, Poland (2014) - Grand Prix
12th "Opolskie Lamy" Film Festival, Poland (2014) - in competition
2nd Filmmakers' Day, Poland (2014) - in competition
2nd Independent Film Festival QL, Poland (2014) – in competition
7th Independent Film Festival SPAM, Poland (2014) - in competition
14th International Independent Film Forum, Poland (2015) - Jan Machulski Polish Independent Cinema Award for Best Cinematography for Igor Połaniewicz
8th Filmoffo Film Festival, Poland (2015) - in competition
11th Best Off Film Festival, Poland (2015) - in competition
11th Quest Europe International Film Festival, Poland (2015) - in competition