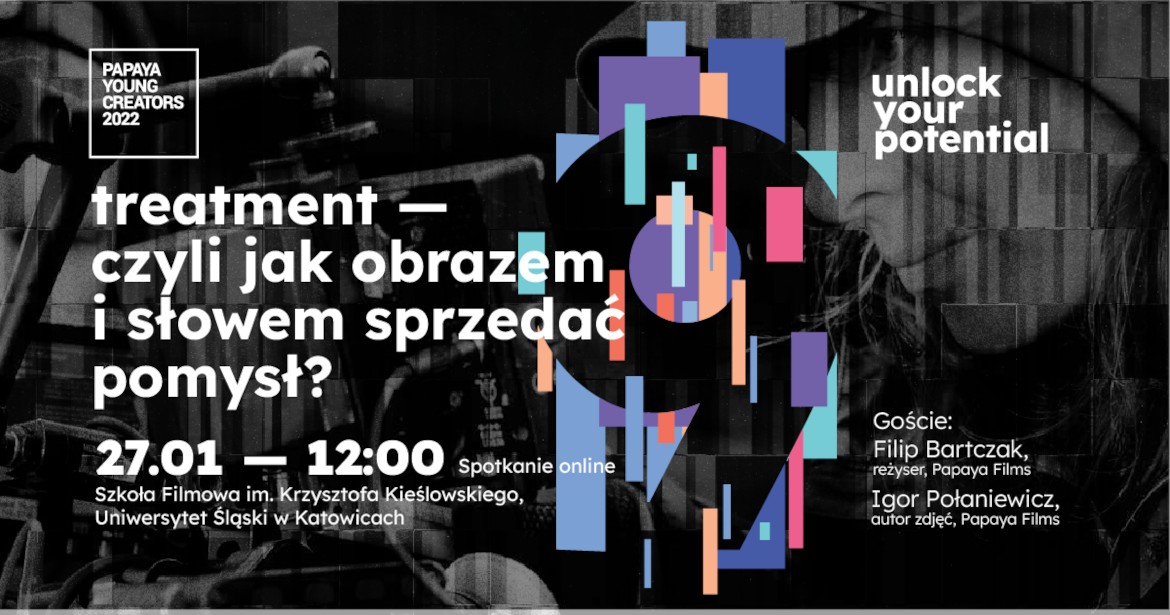 PAPAYA YOUNG CREATORS invites you to an online meeting entitled "TREATMENT - how to sell an idea with words and image?". The meeting will be led by Papaya Films director Filip Bartczak and Igor Połaniewicz, cinematographer. The meeting will be held on January 27 at 12:00 ONLINE.
Filip Bartczak – a director and a screenwriter, a photographer and a DJ. A lover of cinema and documentary forms that inspire him to create commercials and music videos. So far, he has been trusted by brands such as: Hennessy, mBank, Grupa Żywiec, Biedronka, Tymbark, and the artists Pezet, Bitamina, Dawid Podsiadło, Kayah, Fisz Emade, O.S.T.R., Otsochodzi.
Igor Połaniewicz - a cinematographer who honed his skills in various film forms. He has been awarded many times in creative competitions. He collaborated with: Huawei, Orange, Spotify, MasterCard, IKEA, Sokoł, Mata, Quebonafide, Szczyl, Pezet, Maria Peszek, and Brodka. Winner of the 5th edition of the Papaya Young Directors competition.
The meeting will be preceded by a presentation of the Papaya Young Creators competition, the 9th edition of which will start on January 31.
Kieślowski Film School is the educational partner of the 9th edition of the Papaya Young Creators competition. The meeting takes place as part of our cooperation.