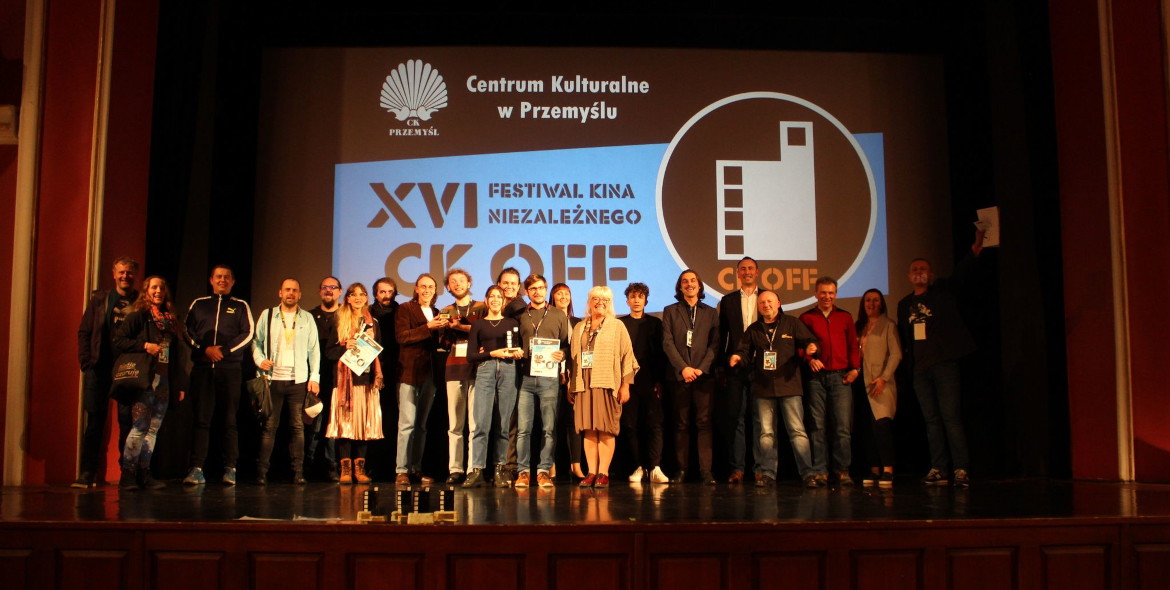 Two short films produced at the Kieślowski Film School: "The Cabin" (2021), dir. Bartosz Toboła and "Mother's Day" (2021) dir. Patryk Kaflowski return from the 16th edition of CK OFF - Independent Cinema Festival in Przemyśl with prizes.
Grand Prix - Bartosz Toboła received the first financial award and festival statuette for the film "The Cabin". The film was awarded for "a penetrating break-up study, suspense and unexpected ending sponsored by an excellent acting".
The third financial award and the festival statuette went to Patryk Kaflowski, director of the film "Mother's Day". The film was appreciated for "moving visual impressions, tasteful shots and the presence of a fox".
The prizes were awarded by the Jury composed of: Piotr Czarnecki (chairman), Anna Demczuk and Piotr Bałajan. The prizes and awards were funded by the Cultural Center in Przemyśl.
The 16th edition of CK OFF was held from September 30 to October 1, 2022.