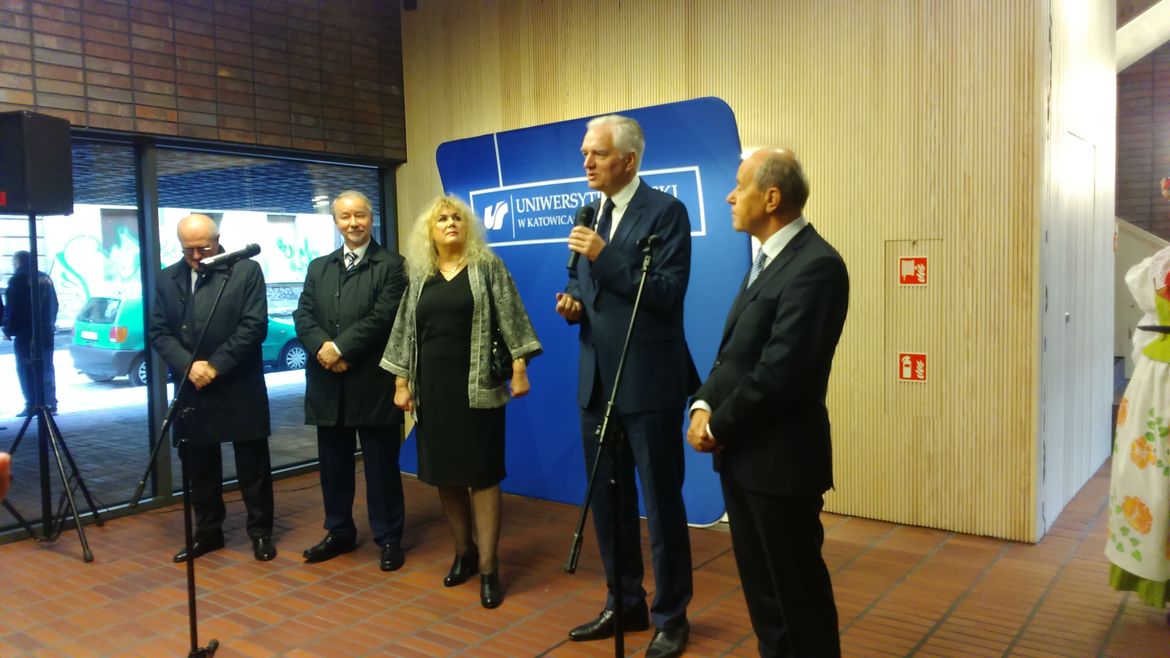 On Monday, October 9th, 2017 the official opening of the new Faculty building took place. The celebration was attended by the Minister of the Education and Higher Education, Jarosław Gowin, the Rector of the University of Silesia Professor Andrzej Kowalczyk, the President of Katowice Marcin Krupa, Professor Wiesław Banyś und Piotr Uszok. After the symbolic ribbon cutting the guests were given a tour by the Dean Professor Krystyna Doktorowicz. At the end of the ceremony the press briefing took place.
Next the guests went to the concert hall of the National Symphonic Orchestra of the Polish Radio for the celebration of the official 50. inauguration of the academic year at the University of Silesia. After the speech of the Rector and the speeches of the guests the students and doctoral candidates took the oath and got their index books.
The prizes Pro Scientia et Arte for the academic employees with academic and artistic achievements were granted. This year it was for Professor Krystyna Heska-Kwaśniewicz and Professor Paweł Migula. Inauguration lecture about amorphous medicaments as the hope of contemporary farmacy was made by Professor Marian Paluch.
After the break the specially composed fanfare of the University of Silesia was played.