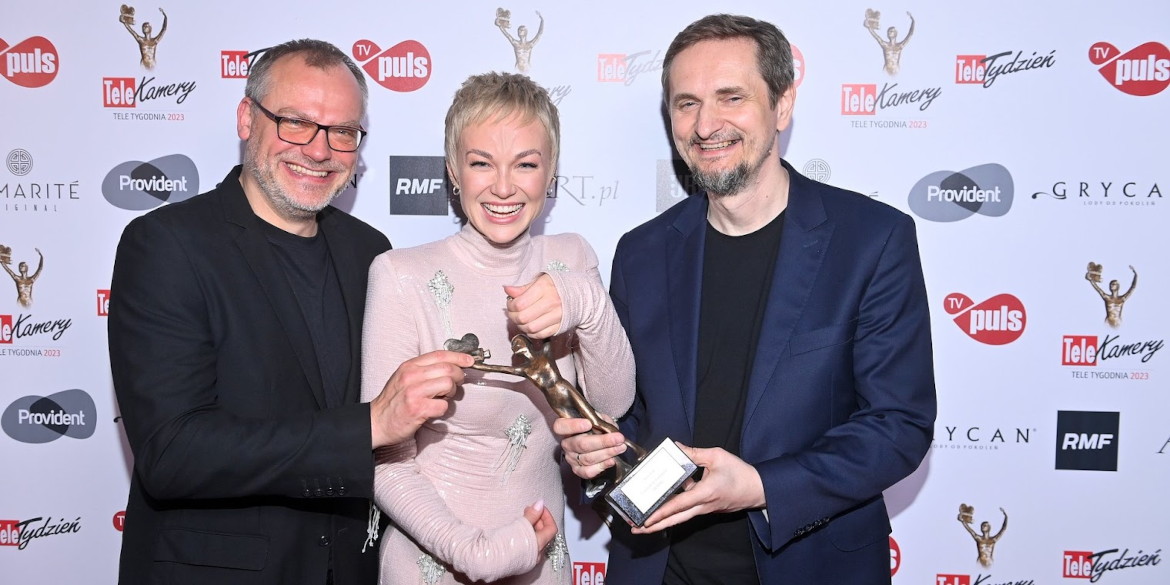 The acclaimed series "Skazana" (Convicted), directed by Bartosz Konopka, lecturer at the Kieślowski Film School, is one of the winners of this year's 26th edition of the Telekamery Tele Tygodnia awards.
The series centers on Alicja Mazur, a judge known for being ruthless toward criminals. The twisted hand of fate sees her end up in prison after being wrongfully accused of murder. Confined along with the women that she had sent to prison, Alicja must fight for her very survival.
Agata Kulesza plays the role of Alicja Mazur, and the supporting cast members consist of Michał Czernecki (Paweł Witkowski), Bartłomiej Topa (Piotr Serafin), and Martyna Byczkowska (Hania Mazur).
Katarzyna Zielińska and Kacper Kuszewski hosted the awards ceremony, which was held at the Capitol Theater. The event was broadcast by TV Puls on May 25, 2023.
For further information, please visit link