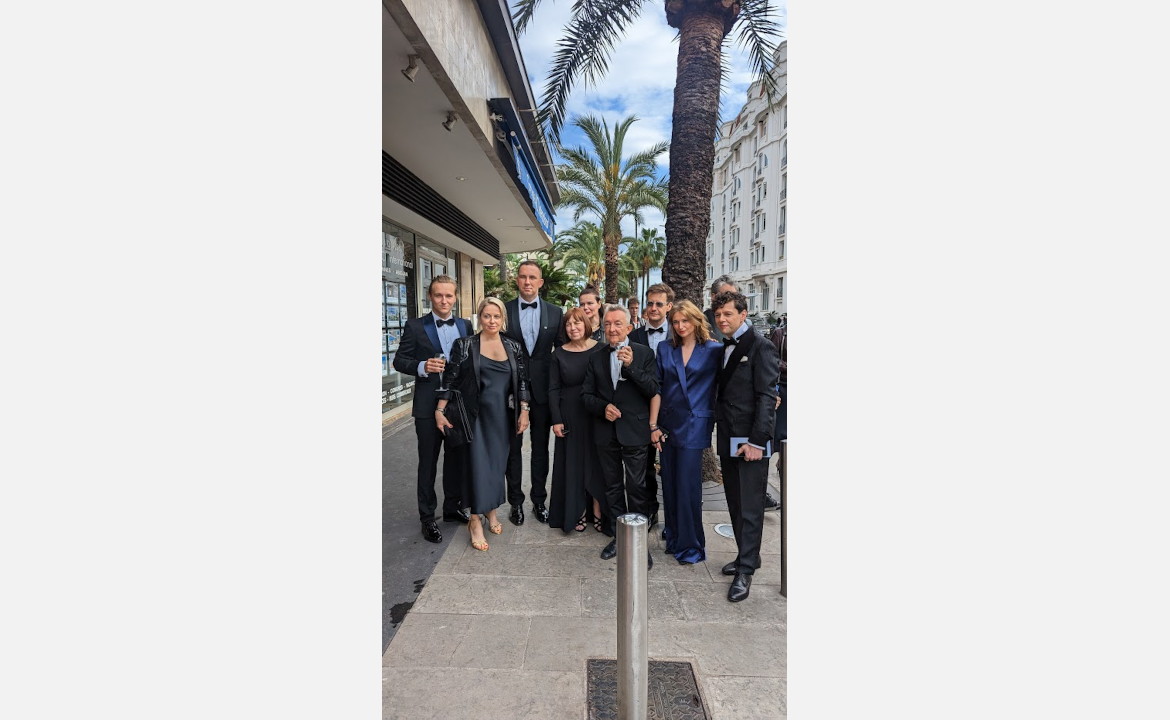 The 76th edition of the Festival de Cannes is currently underway and we have a photo report straight from the red carpet for you!
Last Friday (May 19), the premiere of the full-length production entitled "The Zone of Interest" directed by Jonathan Glazer, which is competing in the Main Competition for the victory at the prestigious festival.
"The Zone of Interest" tells the story of the family of a commandant of the Auschwitz concentration camp living right behind the walls of the camp.
Our students - Stanisław Cuske (camera operator), Bartosz Toboła (operator and camera assistant) worked on the film, as well as Marek Kita (camera assistant) and Krzysztof Świderski (video assistant) and a graduate of Film and Television Production - Maja Krężel (production assistant).
The festival also premieres "As it was", a short film in Polish-Ukrainian co-production, directed jointly by our graduate Damian Kocur and Anastasia Solonevych. Tadeusz Chudy, another graduate of the Kieślowski Film School, was responsible for the sound in this production.
It tells the story of Lera, who has recently found herself in Berlin and does not feel comfortable there, so one day she decides to return to Kiev, a place that is indispensably associated with her family. Doubts about the rightness of the decision she made are constantly accompanying her.
Eight students of the Kieślowski Film School are present in Cannes thanks to funding from the Adam Mickiewicz Institute, thank you very much!
More photos can be seen on our social media: link
The 76th Cannes International Film Festival takes place from 16 to 27 May 2023.