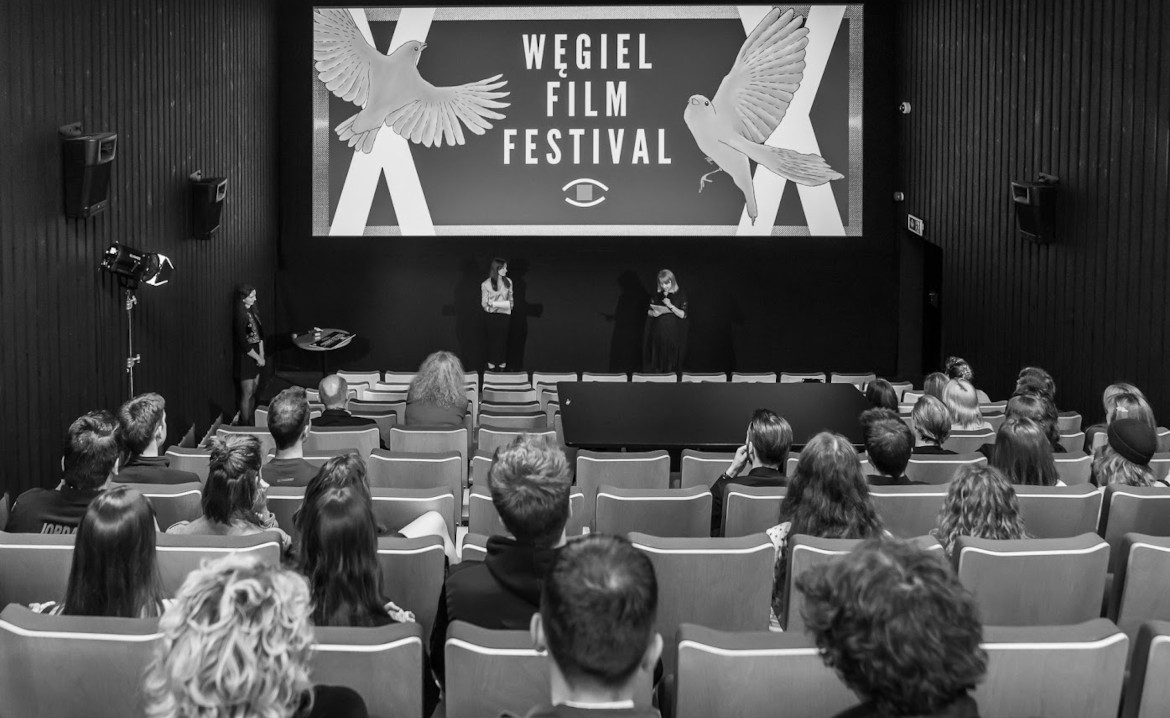 The twentieth edition of the Węgiel Film Festival ended on Saturday, and from this place we would like to express our sincere thanks to all people, institutions and friendly film schools for participating in this unique event for all of us!
During this year's edition of the festival, there were five film workshops, eight masterclasses and fifteen markets - including, of course, with particular emphasis on the Student Film Market.
On the second day of the festival, the Open Days of the Kieślowski Film School, we organized individual consultations for candidates for the Film and Television Production as well as Directing and Cinematography and photography. In addition, cinematography workshops were also conducted, which were chaired by a lecturer of our department - Dr. Łukasz Baka.
The selection of the best films of this edition was not the easiest, while the professional Jury and the exceptional audience coped with these difficulties, awarding prizes to the following films:
"The Howling" | dir. Bartosz Brzeziński received the Special Award for the Best Polish Film! prod. Warsaw Film School
"Big Phat Party" | dir. Kinga Pudełek received the Best Cinematography Award! prod. Lodz Film School
"Father.son" | dir. Jakub Gomółka received the Award for the Best Documentary Film and the Audience Award! prod. Lodz Film School
"Days without" | dir. Ívar Erik Yeoman received the Award for Best Feature Film! prod. Estonia/Portugal/United Kingdom
We congratulate the winners and wish them success in the future.