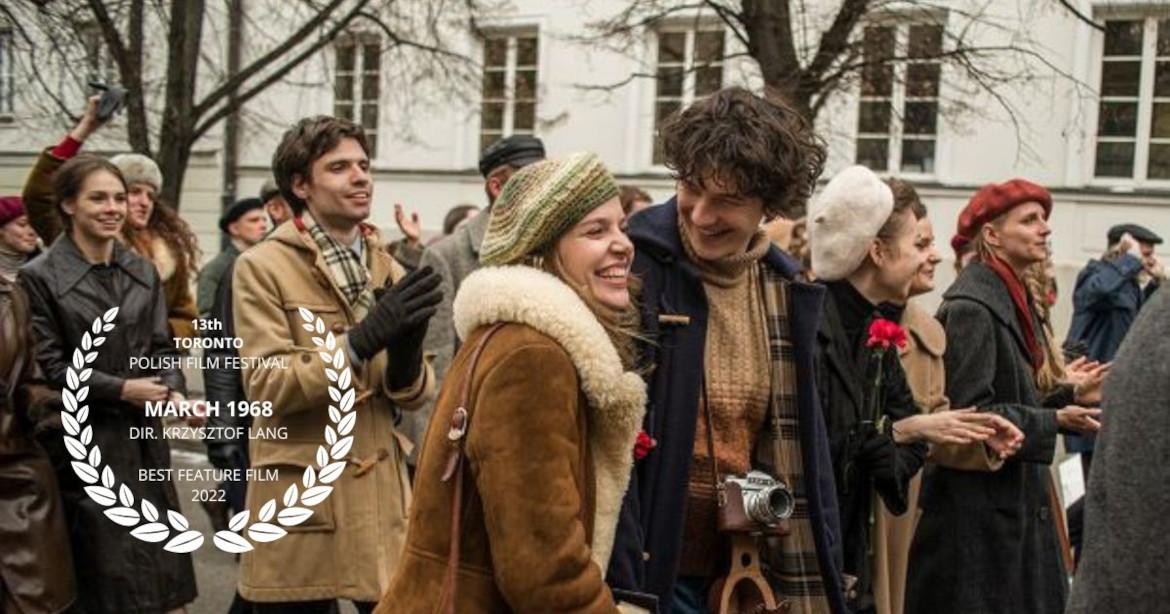 Prof. Krzysztof Lang, a lecturer at the Kieślowski Film School, has won the award for the Best Feature Film at the 13th Ekran Toronto Polish Film Festival 2022 for the film "March 1968" (2022). The prize was awarded by a jury composed of Ottie Lockey, Larry Anklewicz, Anne Marie Perrault, Paulina Lyskawa, Małgorzata P. Bonikowska, Butch Kaplan, and Katie Uhlmann. Prof. Lang also received the Canadian Polish Business Association Award. The 13th edition of the Toronto Polish Film Festival took place on November 16-20, 2022, in Toronto, Canada.
Four etudes produced at the Kieślowski Film School also participated in the film festival:
Ekran Toronto Polish Film Festival is an annual, week-long event dedicated to the promotion of Polish cinematography and film production, focusing on the Canadian Polish community and Canadian filmmakers with Polish roots and heritage. The festival is held at the Revue Cinema, the oldest movie theater in Toronto, located in the heart of Roncesvalles Village.